Urbanization of world renowned wine growing valley halted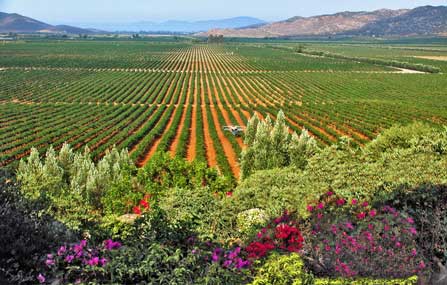 The winegrowing Valle de Guadalupe is one of the most important valleys in the country and world renowned for the quality and variety of its vineyards (Photo: CICESE).
ENSENADA
Only the vigorous efforts of newly elected city council members prevented a recent move to expand urban real estate development at the expense of agricultural land and the supply of domestic wine.
In the first week of February, the new council members repealed the regulations of the Municipal Plan for Urban Tourism Development for the Winemaking Valleys of Northern Baja California.
The document, approved by the previous council, allowed urban and tourism development in the middle of Guadalupe Valley, one of the most important winegrowing areas in the country, and internationally recognized for the quality and variety of its vineyards.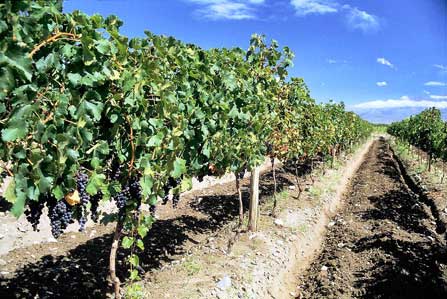 Allowing the construction of housing developments in the valley would affect the area which produces 90% of Mexico's wine (Foto: CICESE).
The zoning change permitted construction of housing complexes, which would affect the valley's function as an agricultural area and producer of 90% of Mexico's wine.
Taking advantage of the fact that the rezoning decision signed on Nov. 13, 2013 by Ensenada's City Council had not yet been published in the State's official newspaper, the Governance and Legislation Commission of the current council rescinded Order 74-2013.
The November decision, clearly arbitrary and made after a "public" consultation in the style typical of the former council under Mayor Enrique Pelayo Torres, provoked anger and rejection from the then wine industry, business chambers, and the community at large.
New councilwoman María Verónica Hernández reported that the "Zoning Regulations for the Wine Growing Valleys" had not been published in the official state register, so it was never valid.